We are called to do things in excellence. Not do things halfway and without much effort. As Catholics, we must occupy ourselves with fruitful tasks that will bring us closer to God. It should be in our nature to have a desire to continually improve our relationship with God and our brothers and sisters. How we present ourselves to others is important and we should take time to reflect on how we do that in our everyday lives. We're called to excellence in our vocation, in our relationships and yes, even down to our professional profile on LinkedIn.
"Finally, brothers, whatever is true, whatever is honorable, whatever is just, whatever is pure, whatever is lovely, whatever is commendable, if there is any excellence, if there is anything worthy of praise, think about these things". Philippians 4:8
Today in the modern world, having a presence online has become almost expected. Especially if you want to grow professionally and further your professional social network. LinkedIn is one of the fastest growing social platforms and with close to 66.8 million monthly users in the US alone, you definitely need to take advantage of the benefits it provides. Whether you're already active on it or if you are considering LinkedIn, here are a few tips to keeping a professional profile.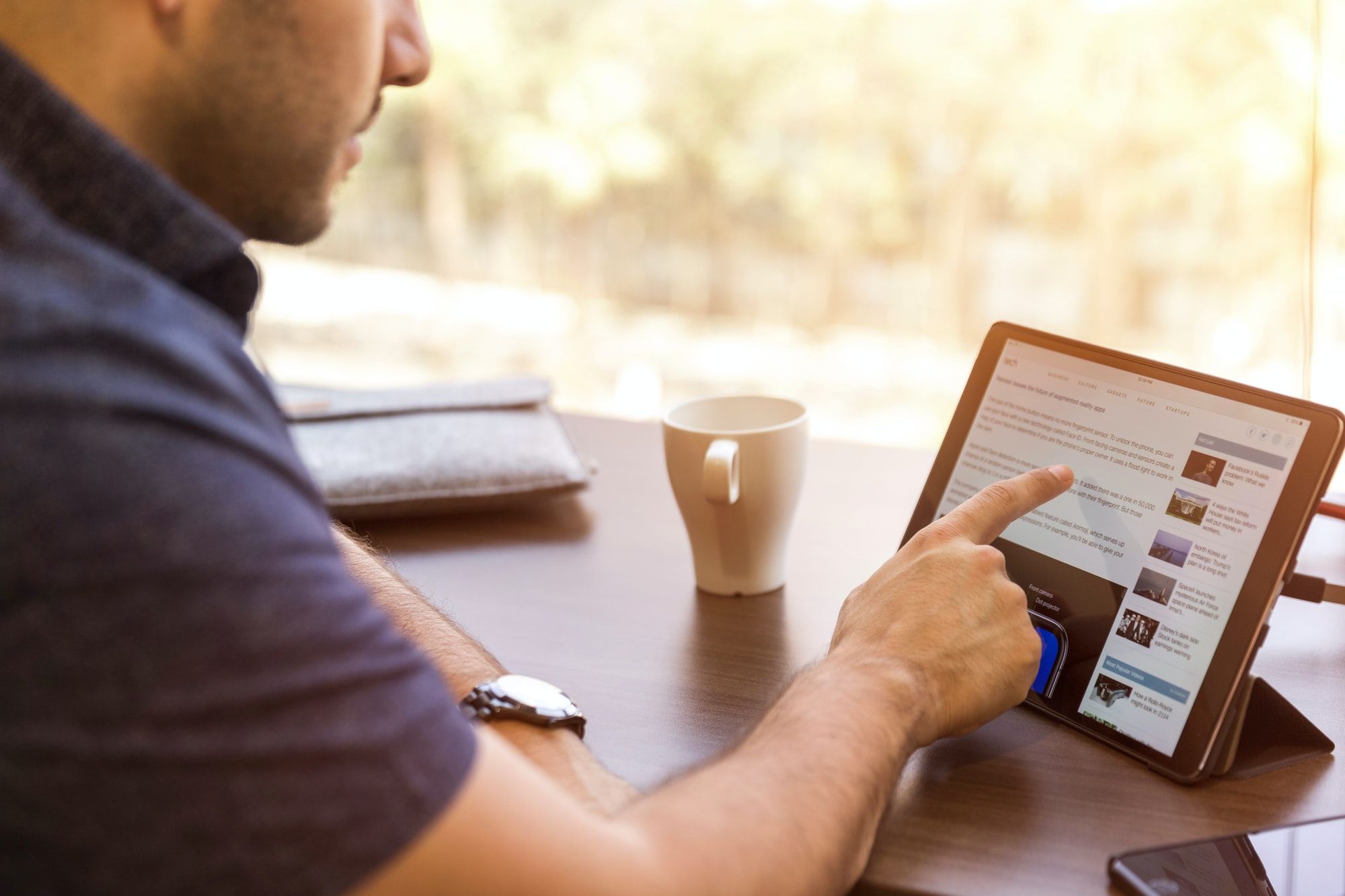 1. Choose a good profile photo
Having a good profile photo is crucial. It's important for others to connect with someone they can see clearly and professionally. Not only does it show you have a welcoming profile but it shows you're a real human being that is open to making connections. Leave the selfies to Facebook or Instagram. Use a nice, high resolution phone that is professional and don't forget to smile. It seems simple, but a lot can be perceived through your headshot.
2. Choose a relevant cover photo
Choosing a good cover photo is also just as important because it's another opportunity to share a glimpse of who you are professionally. Choose an image that speaks more to who you are or what you do. It can be a group photo from your organization, a picture of you on stage or receiving an award or even creating a banner that shares all the places or outlets that you've been featured in.. Be creative but be proud of what you've done and show it.
3. Keep your profile updated
When people visit your profile, they should know what you do professionally, what causes you support and dedicate your time with, and over get a snapshot of our current and past professional accomplishments.You never know who is looking at your profile (of course unless you pay for the premium edition) and might decide to connect with you. Staying up to date with your profile is important and a great way to document key milestones in our career. Think of your LinkedIn profile as an interactive resume. You should keep it up to date and relevant to who you are in the present. Have a new volunteering place? Add it. Got a new certification? Add it. Did your role change in your company? Add it. Wrote a new blog post? Add it.
4. Engage with your network
Another part of keeping a professional profile on LinkedIn is the activity and engagement with your network. I encourage you to comment, like, celebrate your network's posts and announcements. People notice the interactions and this can lead to creating genuine connections. This also means posting more frequently on your own page. Perhaps you can set a goal to post once a week if you typically post none or twice if you already post one. Even setting aside 10 minutes of engagement two days a week can go a long way.
5. Take advantage of the profile features
LinkedIn has tons of tools and features users can use to maintain a professional profile. For example, the recommendations feature. If you have a great recommendation or positive comment for a colleague I encourage you to leave a recommendation on their profile. More than likely they will be compelled to also write one about you. Maybe you just finished working on a project with a client or colleague. It's totally acceptable to ask if they would be willing to write a short comment or positive feedback they had with you. When others look at your profile, these recommendations are often read and can paint a good picture to those who might be interested in connecting with you.
As Catholics, we should strive to form genuine connections that parallel the relationship we should have with God. We live in a modern world that has created good tools which if used properly, we can grow professionally and personally. I encourage you to take a moment to reflect and think if you are putting your best self forward, yes, even on your LinkedIn profile. God created each of us with love and with a plan. We are called to greatness and should try to live our lives like that every day.
"For I know the plans I have for you, declares the Lord, plans for welfare and not for evil, to give you a future and a hope". Jeremiah 29:11
Check Out Our Sponsors:
Catholic Association of Latino Leaders
Catholic Cemeteries & Funeral Homes
Catholic Cemeteries & Mortuaries
Notre Dame Federal Credit Union
The Society of St. Vincent de Paul