By Omar Aguilar
Imagine you finally landed your dream job, bought the car you always wanted, took your lifelong-waited vacation, became very successful in your business. You're the champ! You may say, yes I made it! This is it, all I ever wanted is done, mission accomplished. It's likely you would carry on with perfect life. This scenario probably fits most people, but what if this is not you? What if a greater challenge is just around the corner? Would you take it?
Eduardo Verastegui, the Mexican actor and producer of movies such a Bella, Little Boy and the worldwide phenomenon, Sound of Freedom, just had an epiphany, truly a manifestation of the goodness he can accomplish but only if he listens to the call within the call.
His conversion history is well documented. After a highly successful career in his native Mexico he moves to Hollywood, chasing the dream of becoming an international super start. Things looked good. Suddenly, his English teacher brings a series of tough questions before him. He ponders her questioning and decided to take the hard road, to go about his dreams in a manner pleasing to God, to be a beacon of hope in anything he does, to make movies which honor Christian values, to honor human dignity, to do it the "right way."
This brings all kinds of obstacles, especially in the world he lives. Hollywood is no place for good boys, yet he never waived. He stayed strong and finally after many years he made it. Just a few days ago in an interview with a Mexican TV show he said "I am finally where I always wanted to be." The doors of major movie studios and production companies are wide open ready to work with him, mission accomplish! Right?
Not so fast, Eduardo has just filed a petition to join the race for the presidency of Mexico. But do not think for a second this is a spur-of-the-moment kind of act. This epiphany has been in the works for a long time.
During Popes Francis U.S. visit back in 2015, I was working for Aleteia News, covering his historical visit to Washington D.C., New York, and finally the World Families meeting in Philadelphia. During the Washington leg of the trip, I bumped into a priest, friend of mine from Chicago, as he was walking out of a restaurant. He was waiting for some friends to have lunch. Very kindly, Fr Jim invited me to join them. During lunch somehow the conversation turned to Eduardo Verastegui. A movie producer friend of Eduardo said to me: "Omar one day he's going run for president." He was dead serious about it and I truly believed him.
The road to Palacio Nacional (Mexico's White House) is not going to be easy. Politics is a dirty business everywhere and everyone knows this. Eduardo still needs to get a  million signatures to put his name in the ballots, an uphill battle he is willing to take.
He sounds profoundly serious about his decision, so serious Eduardo is willing to leave the comfort of his now very successful career as an actor and movie producer, but why?
Because he listened to the call within the call, it is not enough to be very good at something, once you become the very best version of yourself, then what? Eduardo sees the centennial struggles of his beloved nation an he wants to do something. He wants to be more. God has placed in his heart and intellect the desire to become an agent of positive change.
Let us rejoice God still calls us to be the goodness this world needs, Eduardo Verastegui has answered the call within the call, bravo!
Perhaps a prayer for him is in order. Join me!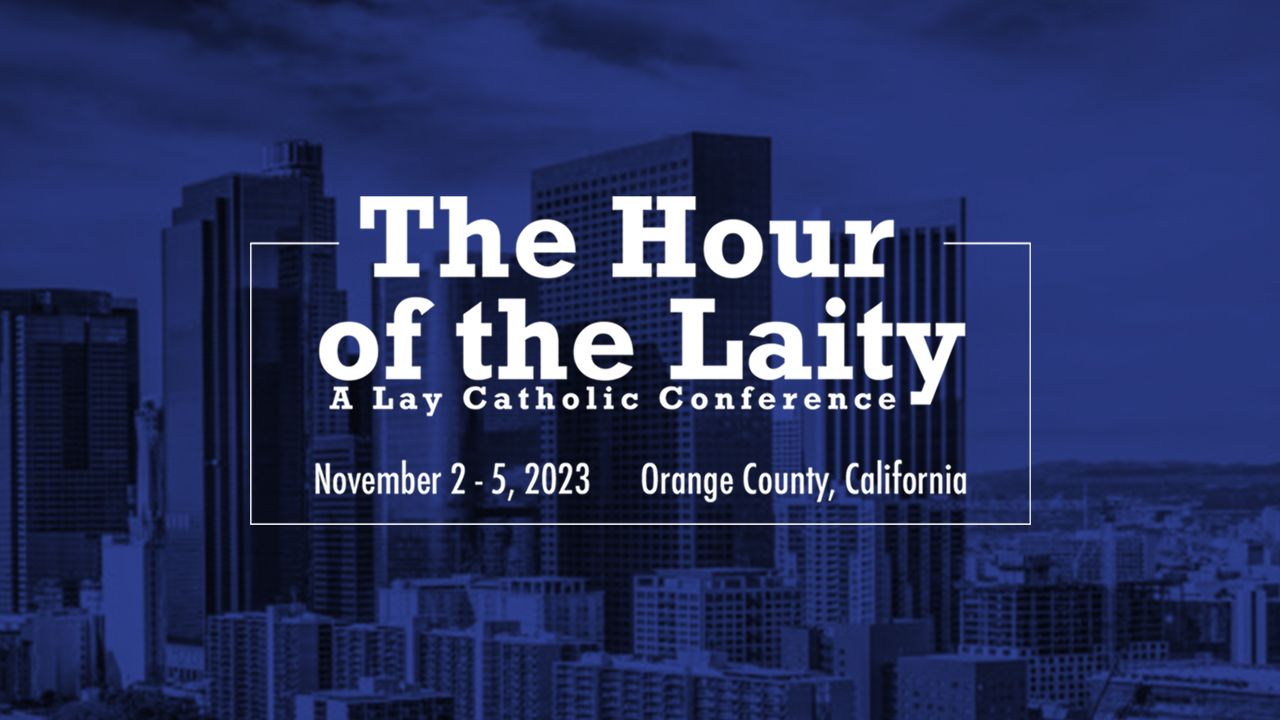 Visit Our Sponsors!
Catholic Association of Latino Leaders
Catholic Charities of Orange County
Catholic Cemeteries & Funeral Homes
Catholic Cemeteries & Mortuaries
Hoffman & Associates Building Corporation
Notre Dame Federal Credit Union
The Society of St. Vincent de Paul