Eva Oueiss
At work, even seemingly unimportant things like a coworker constructive criticism can make us anxious. Our blood pressure can increase easily, and social stress is one of the main causes.
Avoiding criticism which needs to be given is obviously not the solution, but for most people, there doesn't seem to be much of a choice. Technical talents are valued more highly than interpersonal ones in the early stages of our careers. Those of us who learned effective conflict management techniques either had excellent bosses or did it via trial and error. However, new hires are typically thrown into the deep end and expected to learn how to climb the ladder while managing a range of tasks.
Here are a few tips on how to comprehend their inner weak areas as well as practical approaches to handle them considering this. Each tactic focuses on finding supporters to assist you during the struggle and implementing this early and frequently by spotting incompatible at work personalities and managing interactions with them accordingly.
The Effort Thieves
Generally identified as credit stealers, we are talking about astute opportunists. To swoop in and take, they wait for ambiguous moments when no one is keeping track of who said what. Making notes during meetings is essential for appropriately distributing credit. It often happens behind closed doors. Bosses, for instance, occasionally take credit for work done by their own team members to appear productive.
Make a strategy with your peers before your upcoming meeting. Remember the Scriptures "Do not be anxious about anything, but in everything by prayer and supplication with thanksgiving let your requests be made known to God. And the peace of God, which surpasses all understanding, will guard your hearts and your minds in Christ Jesus." Philippians 4:6-7
Make a commitment to repeat the contributions that each one of you makes and to give proper recognition. By doing this, you'll give your coworkers a stronger voice.
The Bulldozers
These jerks are skilled and well-connected, and they have a knack for making influential people wonder "what happened in that meeting?" The best approach to make progress is to challenge the process rather than the result. Learn how to "hold the floor", the best way to accomplish this is to voice our strong ideas early on.
Small acts of leadership, like stepping up to lead a project or a presentation, will help establish your reputation as an authority figure among your team members. The next time you run a meeting, start with, "Let's all go around and say a few things about our backgrounds — what our roles are, what teams we work with, what jobs we've done similar to this in the past." Your actions and behaviors will change once that label is applied.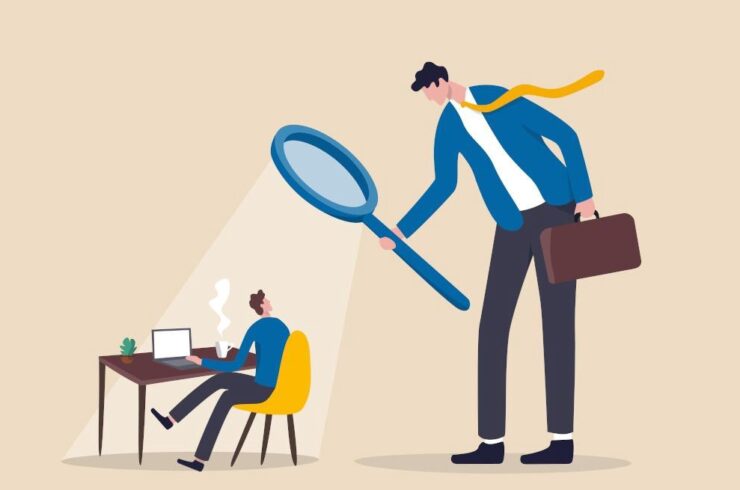 The Micromanagers
If you have a micromanager, you probably work the hardest and accomplish the least. They give you jobs to complete, but the deadlines are rarely acceptable. Both large and minor projects must be completed quickly. They give you mind-numbing activities to complete when they run out of things to micromanage in order to keep you occupied.
Do not anticipate seeing the completion of the entire project while working on a tiny but crucial portion of it. Although confrontation with a micromanager will be necessary, it can be done skillfully. Remember that your long-term goals are being disregarded when you work with a micromanager, in addition to being exhausted. When approaching your supervisor, avoid using micromanagement tactics as they do. "A soft answer turns away wrath, but a harsh word stirs up anger". Proverbs 15:1
Instead, start the conversation off by talking about how to align your short- and long-term goals. What tasks do they want you to complete, and what tasks do you need to complete to advance your career?
The Gas Lighters
Gas lighters are skilled social perceivers who believe that lower-status people can be used as a means to a goal. They spend a lot of time selecting victims and have a keen eye for red indicators that indicate a potential victim is skeptical of their actions. If you are picked by a Gas lighter, their lies will begin slowly.
Social isolation is the Gas lighter's hidden weapon. To combat them, you must rebuild your social network piece by piece. Take this as food for thought: "Count it all joy, my brothers, when you meet trials of various kinds, for you know that the testing of your faith produces steadfastness. And let steadfastness have its full effect, that you may be perfect and complete, lacking in nothing." James 1:2-4
In a nutshell, next time you face an argument at work or within your daily interactions, try to spot the personality traits of the person involved, know your triggers and process the situation while recording the lessons learned.
Check Out Our Sponsors:
Catholic Association of Latino Leaders
Catholic Cemeteries & Funeral Homes
Catholic Cemeteries & Mortuaries
Notre Dame Federal Credit Union
The Society of St. Vincent de Paul